---
Brenda is the billing and insurance coordinator at Brookfield Chiropractic. She became a team member in May 2021. She comes to our office with 15 years of experience in the chiropractic field.
Brenda believes chiropractic care is a beneficial way of helping the body heal itself.

When Brenda isn't at the office, she enjoys time with her family, fur babies, and live music!









Katelyn M.
Katelyn is the Community Outreach Director and Patient Services Coordinator at Brookfield Chiropractic. Katelyn received her Bachelors of Science from The University of Wisconsin Stevens Point and majored in Health Promotion and Wellness.
When asked how she became interested in chiropractic care she shared, "I have always gravitated towards holistic healthcare. I'm fascinated by the way our bodies can heal with little to no intervention from modern western medicine. I am especially interested in pre/post pregnancy care. I also have an interest in using other modalities such as herbal supplementation to coincide with treatment and recovery. Chiropractic care offers a minimally invasive type of healing as opposed to some conventional practices."
During her free time, Katelyn enjoys spending her time cooking and trying out new recipes. She also enjoys taking hikes during the summertime with sisters and family. And any chance she gets she loves to go swimming. Katelyn also enjoys furthering yoga practice and goes to classes with her sister often.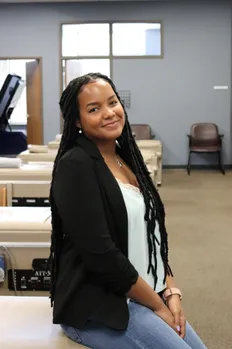 Adianna J.
Adianna is a chiropractic technician here at Brookfield Chiropractic! She greets patients and begins therapies, such as spinal decompression, IST, and electric stimulation at each visit. It's important for me to keep the office flowing and for patients to leave better than when they came!
Currently Adianna is going to school for Psychology and is finding out her desired career path.
When asked what she enjoys most about chiropractic she stated, "It's amazing to see patients' quality of life increase with chiropractic care, and to know I helped be a part of that!"
In her free time, she enjoys watching her favorite show Supernatural, painting, jamming to music, or spending quality time with my family and friends!